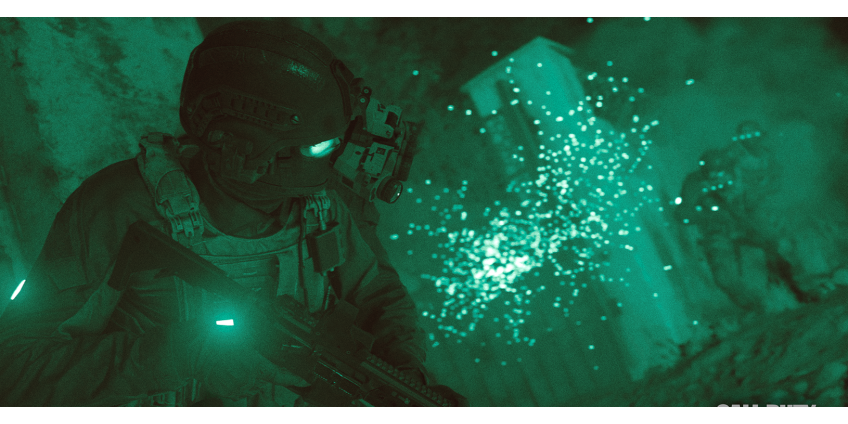 Most of us at least once were inspired by the Battlefield/Call of Duty working night vision. Some may have heard of the toys that use infrared light and cameras to see in the dark.
It is not a secret that night vision is an excellent option to have for your scope, and what a great accessory! Due to this, the price of night vision scopes can vary from expensive to very expensive. Maybe you have already done some research about how night vision works, some sourcing for parts, and became confused. Don't panic! Just to make everything clear today we want to tell you how to make cheap and effective scope for your rifle. It doesn't matter how much experience you have in doing things with your hands.
For this guide, we will focus on the easiest and most straightforward method. If you're ready for a fun project that won't kill your bank account, then have a seat, get your snacks, and get ready to absorb the info. Here is how to make a night vision scope for an air rifle.
Answering some common questions:
How does night vision camera works?
It is not a secret that the infrared camera can see the infrared lights, but the human eye can't. By attaching the infrared camera to an old VHS camcorder viewfinder we could see what the camera shows. The support given by 9-volt batteries makes everything portable./p>
It not can be used everywhere and can be built on a single weekend.
Why do I need a camera specifically with night shooting capabilities?
Why do I need a camera specifically with night shooting capabilities?
A camera with night shooting abilities already has the build-in technology that can pick up the infrared light and project the image. Your camera will not work if it does not have this option.
What you'll need:
Your Scope – It is important to have your scope and rifle as you won't be building the night vision independently. It must attach to your scope.
Angle car rearview reverse camera ($7)
CCD CCTV Camera Lens 12mm or 16mm ($3)
LCD high definition view monitor ($15)
Infrared night vision flashlight ($6)
Suitable tubes
GoPro handlebar mount ($3)
GoPro tripod mount adapter ($1)
DC 12v Power supply adapter transformer ($3)
Those items will allow you to create a night vision device for your rifle.
Before we get started we ask you to be responsible and remember that people who play with fire get burned, people who play with guns get shot.
And now...let's get it started!

Step 1
The camera needs to be placed roughly the same distance away from the eyepiece as your eye is when you are using your scope, so make sure you have long enough tubing. You can easily shorten it if you cut it too long, but do not cut it too short!
Step 2
You need to cut a square piece of wood that is slightly larger than the internal bore of the tube. It doesn't need to be perfect, just start by drawing some accurate lines. Then file off the corners of the wood until it slides snugly into the tube.
Find the best place in your wood and drill a center with a hole. Mount a camera with a lens inside it. As we already said, you'll see nothing with a 6 mm lens, you need to get 12 or 16 mm lens.
Step 3
Fix the screen onto the scope and connect your tube to the back of the scope. (Maybe you will be lucky enough to find two pieces of the tube in the garage). Push the camera at the end of another part of the tube and connect both tubes together.
Step 4
Plug your 12 v transformer in, connect the cables from it with the screen ones. The camera needs to be moved into position and then you are ready to go.
You can also adjust the position of the camera by scrolling the tube. Test it a few times and play with the adjustments for the beam.
Congratulations! You have made your own infrared night vision scope. We propose you to look at the pictures to see how it works. It is hard to show in a photo, but believe us, it's an unforgettable experience to create an amazing thing that works great and that the human eye can't see. We hope you'll enjoy the process, remember about the responsibility, and will enjoy the results!