Main night vision clip-on scopes characteristics
The process of creating something is a titanic effort in which much time is invested. But after the successful result of the work done lies before its creator, nothing ends there. Now there is a task of an entirely different nature. How can this be developed? How can we make it more convenient, safer, more compact, and more mobile? How to improve its functionality, which one will be more comfortable in different situations. The Night Vision devices are a relatively young invention. But during this short period, it managed to recommend itself in other spheres. That is what makes this device so variable in functionality and appearance.
Clip-on systems deserve special attention, which incredibly expands the variety of tools for any hunter and military. To get the most out of the use of such equipment, you must be perfectly familiar with its characteristics and performance. This is what will help you find the perfect device and a reliable supplier.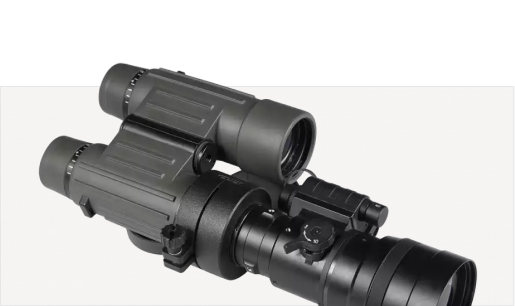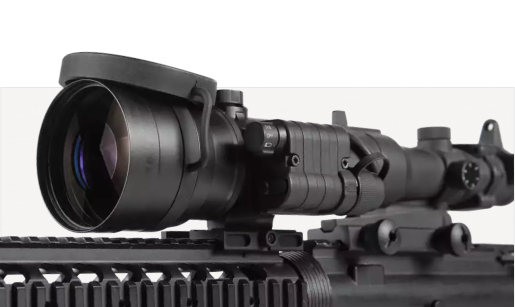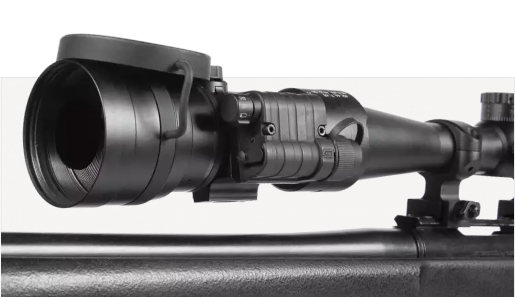 Let's not forget to mention the sights mounted on the gun, thanks to the screw mounting. They are equipped with a reticle and a centering mechanism, making it easier to hit the target.
The purpose of the sights is known to all. A person with poor vision needs them to improve his ability to see. The function of night vision goggles is the same. They are supposed to enhance your ability to see, but in this case, in a low light environment. They cannot magnify the picture, unlike the previous two members of this class. But a big plus is that you don't have to hold it in your hand and take it out when you need it. For this reason, they are more often used by military or law enforcement officers, mounted and fastened to the helmet. As a rule, this type of electronic device is much more expensive.
At NV clip-on systems, the same factors are critical that you will consider when choosing a conventional night vision device. Nothing is surprising in this because the technology remains the same.
Therefore, in this challenging task, the issue of the generation of the device remains just as important. This question is closely related to your specific needs that you want to meet with clip-on sight.
Therefore, the leading group of characteristics remains the same as when choosing other devices:
Detail

Sensivity

Operating range

Battery capacity

Ability to record video
But, there are also unique characteristics, neglect of which can ruin the experience of using even the highest quality device.
One of the main points you should consider is the rifle attachment mechanism's lightness, reliability, and ergonomics.

Lightness
Reliability

Ergonomics
This is where the related indicators follow. For example, the weight of the equipment. Not even the weight itself, but its balance with the weapon. As you can imagine, the gun and devices must be in harmony. Otherwise, it can bring objective difficulties in shooting and operation.
Clip-on systems for Night Vision devices
We want to emphasize once again the fact that it is more and more challenging to create something radically new. The presence of problems that impair the comfort of use of any device only contributes to its development. And modern technologies, which have already entered our everyday life, are just improving in appearance, functionality, convenience. Therefore it was necessary to improve not only the device itself but also mounts for night vision. Mount for Night Vision can be divided into a clip-on system for weapon sighting and mounting systems for Night Vision.
The conditions and reasons that have spurred the progress of improvements in the first category are pretty obvious. Setting up a scope is a very fragile and delicate job. And it was very labor-intensive, at one time, to change a day sight to a night sight. The servicemen had an option of carrying a second rifle, but it was cumbersome. This option was discarded, and they began to think about the possibility of attaching this type of sight to the weapon without disturbing the optics. Now the mount for night vision is a clip, thanks to which the device is fixed on the gun. And there are variants where the optics, which improve the ability to aim in poor light conditions, are set on the day sight.