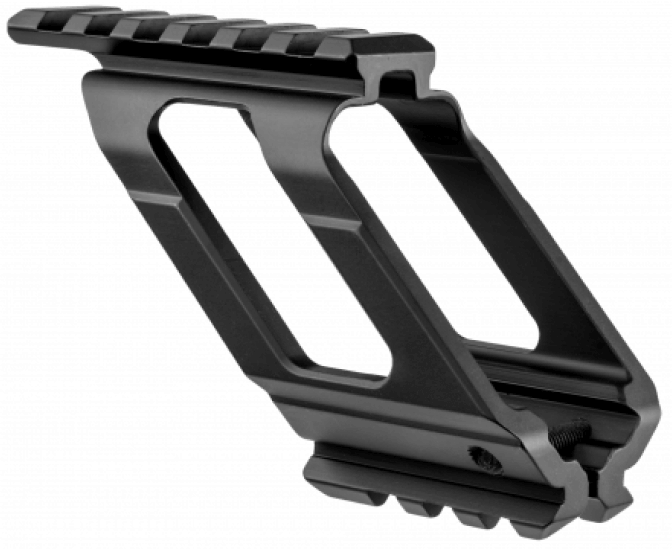 The ultimate guide to scope mounts
An essential structural element of any weapon is scope mounts (SM). They help install optics on a rifle, shotgun, or carbine, making them more perfect. The result will be a versatile weapon capable of hitting even distant targets.
What are scope mounts?
Scope mounts are an essential element of small arms. It is designed to mount various types of sights used by the military and civilians. This product is available in dozens of different types, each with its characteristics. All of them are suitable for a specific type of weapon and are selected depending on the features of the sight.
The sphere of scope mounts application
Owners of various types of weapons widely use scope mounts. These products allow you to install sights and use them for multiple tasks.
Scope of scope mounts:
hunting with the use of weapons with a scope;
protection of secret objects;
recreational shooting at distant targets.
conducting counter-terrorist operations;
onducting military operations;
Maintenance of scope mounts
SMs are simple structural elements that do not require much maintenance. At the same time, they need to carry out preventive measures to maximize the product's life.
Scope mounts Service Features:
1. After firing is completed, it is necessary to conduct a visual inspection of the product for the presence of various defects (for example, cracks). This approach will help identify various problems and perform timely replacement/repair of the product.
2. The use of weapons in the open air allows partial contamination of all its structural elements, including SM. It is best to use a soft brush to remove dust. Water should be removed with a dry cloth and dirt with a piece of cloth.
3. It is necessary to periodically remove the SM from the weapon to assess the general condition of the product. The frequency of such a procedure directly depends on the frequency of use of the sight. In most cases, 1-2 times a month will be enough.
Scope mounts - F.A.Q.
1. Are there universal scope mounts?
However, most buyers prefer to choose models designed for a particular model of weapon. Such products are easier to install and work effectively for an extended period.
2. How often should scope mounts be changed?
Most modern products are reliable and durable. They are made of durable materials that can withstand significant mechanical stress. Thanks to this, SMs rarely break down and, if properly maintained, can last for several years.
3. Does brand popularity affect the quality of scope mounts?
Most often, the highest quality products are the most famous brands. They undergo multi-level checks, which minimizes the risk of defective models entering the sale.
4. SM with what characteristics is best for beginner shooters?
For beginners, mounts as easy to install and maintain as possible will be the best. Also, a good option would be reliable and durable models of low weight.
5. Should I buy expensive scope mounts?
The more expensive the product, the better and more durable it is. Their purchase will be a profitable investment since you do not have to change the mount often and spend precious time on this operation.
How to choose the best scope mounts, especially for you?
Choosing SM is always tricky. This is especially true in cases where a beginner is engaged in selecting a suitable model. In such situations, you should rely on the opinion of experienced shooters, take into account the model of the existing weapon and take into account your financial capabilities. The last criterion is the most important, as it allows you to discard most of the options immediately.
When buying an SM, you also need to consider the product's weight. The best option would be the lightest models that will not make the weapon heavier and create additional discomfort during shooting.
Scope mounts are an essential element that allows you to install an optical sight easily. The latter will make the weapon more versatile and enable the shooter to hit targets at a great distance.